July 16, 2018 - Step Journal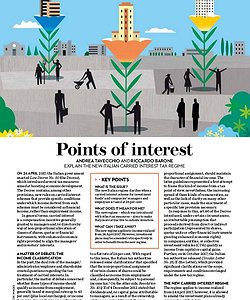 Points of interest
ANDREA TAVECCHIO AND RICCARDO BARONE EXPLAIN THE NEW ITALIAN CARRIED INTEREST TAX REGIME
ON 24 APRIL 2017, the Italian government enacted Law Decree No. 50 (the Decree), which introduced several tax measures aimed at boosting economic development.
The Decree contains, among other provisions, new rules on carried interest schemes that provide specific conditions under which income derived from such schemes must be considered as financial income, rather than employment income.
In general terms, carried interest is a compensation incentive generally granted to managers and/or directors by way of non-proportional allocation of classes of shares, quotas or financial instruments, with enhanced economic rights provided to align the managers' and investors' interests.